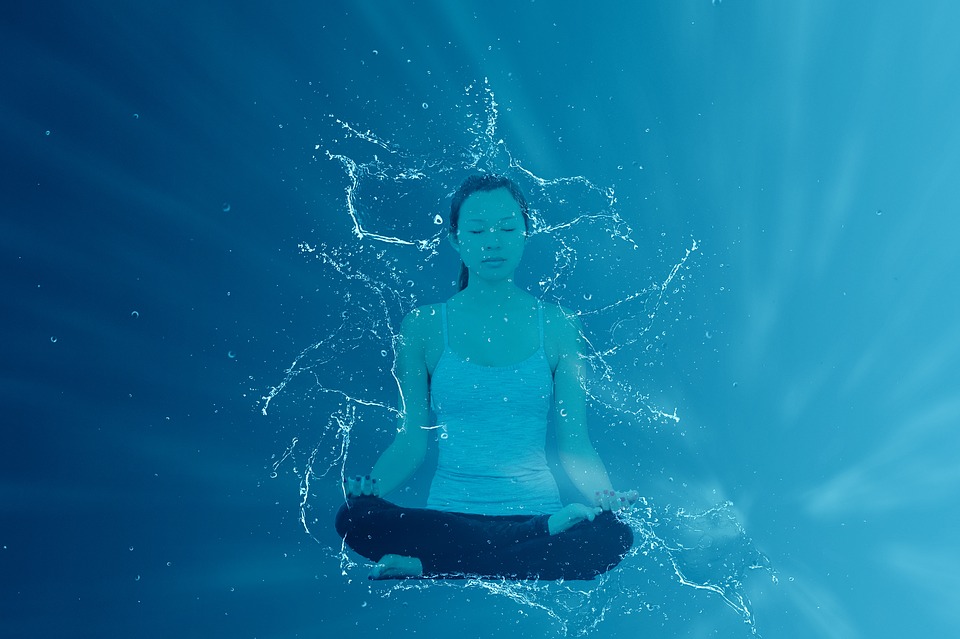 Chronic Pain
A chronic pain diagnosis can be shocking and stressful.  With a healthful coping strategy you can reduce your stress, manage your symptoms and face your situation head-on.  
Stress Reduction
Receiving difficult health news can leave you feeling overwhelmed and it is natural to struggle in response.  Healthy coping skills can help you come to terms with your circumstances and improve how you feel.  In fact, stress can impede your healing and cause additional health concerns.  As Redfin explains, "Stress reduction is the first step toward living a healthy life, because stress is a large determinant of good health. Continuous or chronic stress can cause muscle tension, headaches and migraines, heart problems, adrenal fatigue, nausea, overeating and is overall draining for your energy levels.  Once all of the controllable stressors are removed from your life, you can more easily take positive proactive steps toward health."
Mindful Management
There was a time when being diagnosed with a chronically painful condition meant either keeping a "stiff upper lip" and enduring the pain.  Or it meant taking medications with potentially dangerous health risks, including dependence and addiction.  Fortunately, medical professionals now offer another solution in mindfulness.  Mindfulness is shown to reduce your emotional response to pain and increase your body's own pain intervention.  
Mindfulness Technique
Experts cited by Harvard Health Publishing describe mindfulness as "paying attention to the present moment without judging."  These relaxation techniques allow you to fully embrace the moment, letting go of past and future worries, relieving the restrictions of chronic pain in your body.  Instead of ignoring your pain, you focus on it head-on, exploring where it begins, ends, and how it fluctuates.  By observing the pain in this objective manner you eliminate its power to cause depression and anxiety.  
If you practice yoga, prayer, meditation or other relaxation techniques, you already have a foundation for mindfulness.  Begin with mindfulness sessions of just five or ten minutes, once or twice daily, and gradually increase to twenty minutes or more.
Basic steps to assist you in developing your method:
Find a quiet, comfortable space.

Sit cross-legged on a comfortable cushion on the floor or in a chair with your feet flat on the floor.  Assume a straight but not rigid posture.

Rest your hands on your thighs.

Focus on the sensory input you are receiving: sight, sound, taste, smell, and touch.

Focus on your breath, on the air coming into your body, and especially as it leaves your body.

When thoughts interrupt you, such as things you should be doing or negative emotions, gently tell yourself they are just thoughts and let go of them.
Relaxing Environment
An environment which promotes relaxation helps promote mindfulness. PsychCentral explains, "The truth is, our different sensory experiences do things to us whether we realize it or not.  That is why creating the right environment for meditation can be the difference between success and failure."  
Simplify and organize
Creating the right environment doesn't need to be complicated.  You can reduce stress and encourage a more peaceful home by decluttering, organizing, and making a space for serene meditation.  Professionals at Huffington Post note that in becoming more organized you will feel more in control of life.  Organization helps you be more focused, less stressed, and maintain more motivation.  Some tasks that sound simple, like organizing your email inbox and decluttering a closet, can help you feel more at peace and improve your outlook on life.
Lifestyle Choices
In addition to mindfulness, include other forms of self-care in your routine.  By eating right and exercising, and avoiding smoking, drinking and other vices, experts explain that your body will handle stress and heal your chronic pain better.  
Embrace Healthful Solutions
With a strategy in place, you can face a chronically painful condition head-on.  Reduce stress with mindful attention to your body.  Create a peaceful environment in your home, and make good choices for yourself overall.  You will reap great benefits with managing your pain through these healthful solutions.
About the Author:
Jackie Waters is a mother of four boys and lives on a farm in Oregon. She is passionate about providing a healthy and happy home for her family and aims to provide advice for others on how to do the same with her site Hyper-Tidy.com.