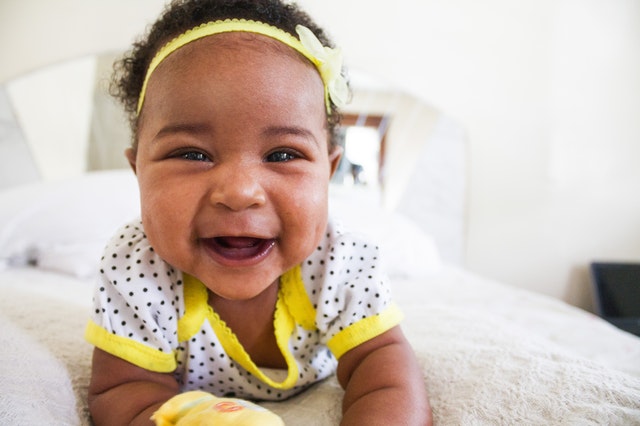 Form or Function?  Do Movement Patterns Matter?
As a pediatric physical therapist, I see a lot of debate and discussion around how to get our children to do more functional activities.  We know they will navigate the world perfectly, but how imperfectly do we let them move?  Is it worth the time to develop the correct or more correct movement patterns?  Or should we spend our sessions just getting them to do the movement or function anyway they can?  I will discuss a recent case study that makes an argument for the former.  As pediatric therapists, we know better than anyone that each child is unique and what works for one child will not for another.  Still, we must explore what works for other therapists so we can all grow and support each other.
Case Study
I started working with a client 4-5 months ago.  We will call him Collin.  Collin, a six-year-old boy, suffers from seizures that have left him wheelchair bound. Collin was motivated and happy during therapy, and remained that way during our treatments. During the initial evaluation, when he did not have head support, his head would collapse backward, almost every 1-3 seconds.  This collapsing obviously concerned me due to the neck injuries and damage to the nerves it can cause.  I also noted that Collin could not look down or close his lips.  When held up against gravity, he used his occipitals, eye muscles and facial muscles to hold his head against gravity.  This led to his neck collapsing backward.  He also tilted his head to both sides.  This tilting did lead to less collapsing even if it wasn't ideal.  He also can hold his head up against gravity in prone on elbows, though he uses hyperextension to accomplish this hold.
Neck Control Goal
I made a goal for improved neck control: specifically that Collin would hold his head in neutral position for 30 seconds 4/5 trials. Instead of having him practice holding his head up against gravity, I did inhibitory work to his upper eye muscles, upper lip, occipitals, pterygoids, and chest.  I also did manual work to the front of his upper cervical muscles to increase body awareness of this area and to activate the upper neck flexors.  Collin practiced chin tucking, first with by manually placing him in the chin tucked position and gently applying compression.  Then, as he started to develop muscle activation himself, I start having him practice it himself.  He slowly progressed towards tucking his chin in a slight posterior incline.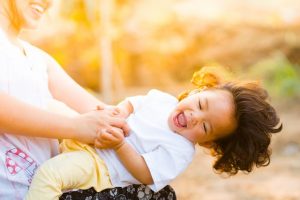 Beyond the Neck
We also working on the development of core, scapular stabilizers, serratus anterior, and triceps. I did this with practicing weight bearing through his hands, pushing against me by playing "knock me down," and oblique activation with rolling and handling.  We practiced eye movements and closing the lips while in supine, progressing to a sitting position.  As his neck posture improved, we added in tracking with neck rotations.
The Progress
Ethan can now hold his head erect for an average of 2-5 minutes at a time.  He can self-correct a head tilt 100% of the time and correct neck extension 25% of the time.  He also responds to the cue "tuck your chin"  80% of the time.  We had one session when his head only collapsed backward three times in a 30-minute session in sitting.  His head still tilts to the left and right about 50% of the time.  He can now shake his head to say yes, which increases his vocabulary by 100% and allows him to answer yes/no questions.  Previously, he could only shake his head "no" while in supported sit.  This provides a dramatic improvement in his ability to communicate with his family and people in his community.  He has started to close his mouth in sitting. This happens rarely (~1% of the time), but gaining this skill will help protect his teeth from gingivitis and tooth decay.  He still has difficulty looking down in sitting, but can do it lying down, which increases his ability to participate with the world around him.  This also improves his awareness of his surroundings as it relates to his balance.
Progressing from Here
Going forward, I do hope to continue to develop neck control, allowing him to sit indefinitely with his head in an upright position, never collapsing backward, and never or rarely tilting to one side.  Also, I hope to continue to loosen his jaw, allowing him to start eating food and talking.  Collin's core control will become a larger focus as we continue therapy.  Finally, I would like him to sit independently within the next year or two.  These goals are bold for someone who could not hold his head up against gravity. However, given the progress he made in such a short period of time, he has the potential to meet them.
The Lesson: Movement Patterns Matter
I do believe that my focus on activating the deep postural muscles in Collin's neck is why he made the improvements that he did.  Although his motivation also played a major role.  We as therapists need to work on correct movement patterns and postures with our children.  The task can seem overwhelming.  However, often we will gain more from establishing good movement patterns than from using poor patterns to increase function.