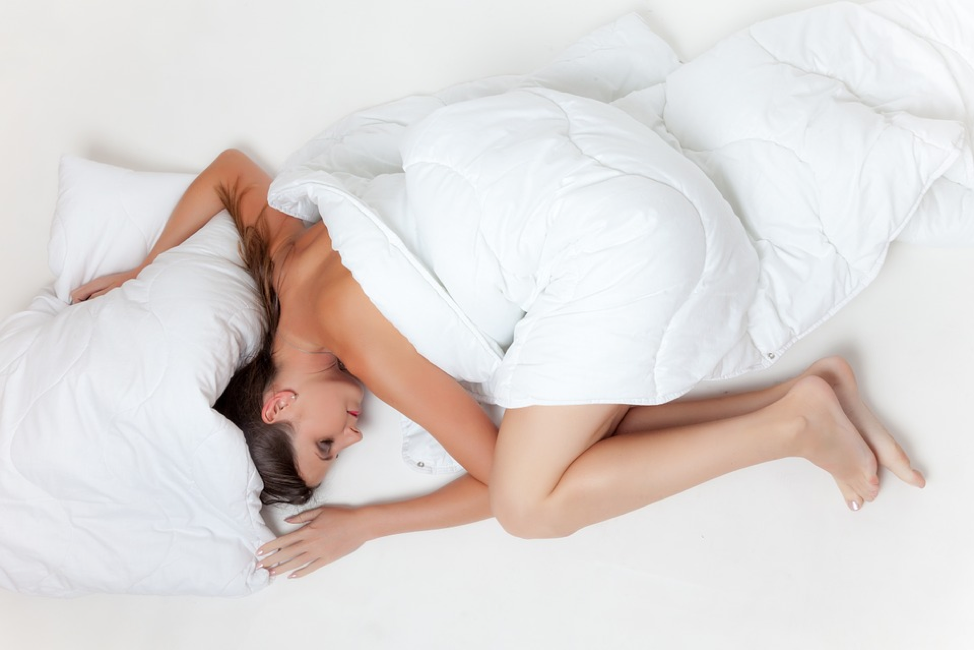 by Shelia Olson
Looking for the secret to a younger-looking body and more youthful brain? Well, you don't have to search for a fountain of youth to ensure healthier aging. You don't need any secrets either. All you really need to do is set yourself up for better sleep! How well you sleep can determine how well you age, and can improve your health in so many other ways too. So, if you are looking for your own fountain of youth, look no further than these sleep tips.
Your Bedroom Can Provide a Big Beauty Boost
Did you know that the secret to getting more beauty rest is a better bedroom design? It seems obvious when you think about it, but all too many people take this for granted when it comes to improving their sleep quality. Take simple steps like organizing and removing any clutter, softening the lighting, and minimizing disruptions. Then, you can create an atmosphere in your own bedroom that will help you sleep deeper and fall asleep faster. Most experts recommend removing technology from your bedroom as well, but some smart devices can actually beneficial your sleep habits. Specialized masks, headbands, and even robots work through the night to monitor your sleep and help your body and brain relax into those restful cycles.
Regular Self-Care Can Make It Easier to Relax
So, by now you know that sleep quality can matter more than quantity when it comes to looking and feeling your best. As you get older, those deep sleep cycles help keep your brain sharp while also improving your physical well-being. Deep, restful sleep is much more restorative. However, you need to be able to really relax in order to get more of that rejuvenating sleep into your routine. You can use a sleep boosting app to improve your own sleep quality, as well as more relaxing rituals at night. Another way to help yourself relax and feel your best is with regular wellness treatments, like the myofascial or craniosacral therapies offered by Matrix Therapy.
Your Exercise Habits Can Impact Youth and Sleep Too
Sleep definitely supports healthy aging. When you suffer from insomnia or poor sleep quality, every single process in your body and brain is affected. Your cells cannot turn over as quickly to reveal more youthful skin. Also, your brain cannot process emotions to preserve your mental health. While sleep is crucial to your overall health and wellness, it's helpful to know that other health habits play a role as you age too. For example, when you exercise every day, you are helping to improve those critical processes in your brain and body. As an added bonus, regular exercise also enhances your sleep quality. Enhanced sleep quality improves those processes even more and allows you to look and feel so much better.
Healthy Weight Can Be Linked to Your Sleep Quality
If you want to look and feel better as you age, it's also important to maintain a healthy weight. As you lose excess pounds, your body is bound to look better and you are going to feel better about yourself as well. Aside from these obvious benefits though, losing weight comes with added perks for adults too. You may find yourself with more energy to do the things you love, and you may also notice major improvements to your complexion. Of course, to achieve these youthful results and lose weight in the first place, you need to get better sleep. That's right, weight loss and sleep are deeply connected. When you do not get enough sleep, it makes it harder to lose those extra pounds. So, if you want to maintain a trim body, as well as additional youthful benefits, you really need to manage your sleep.
The best-kept secret for healthy aging is really no secret at all. Sleep is the most effective way to recharge your health and replenish that youthful vitality. However, we tend to take this all-important health habit for granted. So, break that cycle in your own life and improve your sleep cycle so you can look and feel your absolute best at any age.

Photo Credit:Pixabay