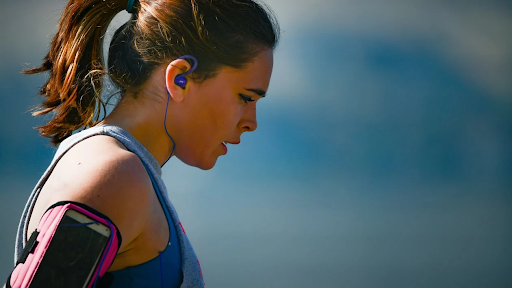 With today's fast-paced lifestyle, it's easy to let one's health slide, simply because there is so much to do. However, if we are to function at our absolute best, it's our health that should be taking priority in our lives. But this is easier said than done, not just because of the time factor, but because of the erroneous misconception that leading a healthier lifestyle means that it could set you back quite a bit in terms of money too. Here's why leading a healthier lifestyle doesn't have to leave you counting pennies, courtesy of The Matrix Therapy. 
You get to save on health insurance 
When you make the firm decision to be healthier, you inevitably begin to make the necessary lifestyle changes to make this a reality. And eventually, you'll start to see and feel the positive results as a result of these choices. Furthermore, this could mean that you'll qualify for health insurance premiums that are lower than usual, such as a high deductible health plan or HDPH. In addition to this, you could also open a Health Savings Account to reap even more savings from this tax-free savings plan, which means you win all around. 
Choose to eat in instead of dining out
Certainly, there's a price to pay for restaurant-quality food, which can end up adding up quickly over time. Therefore, as convenient as it may be, it is a lot cheaper to rather dine in the comfort of your own home. Plus, you can customize meals according to how you want them. For example, you can cut down on fat, sugar, and carbs that contribute to higher calories if your new diet calls for it. 
Cycle or walk to work instead
If you regularly travel by vehicle, then you'll probably agree that the cost of fuel isn't cheap. So why not invest in an electric bike or a regular bike instead so that you work on your fitness levels to and from work, for example? Plus, it'll be far better for the environment too! Other savings ideas you can benefit from include:
Get healthy by buying fruits and veggies in bulk and when they're in season
Certainly, buying more fruits and vegetables (especially the more expensive ones), whole grains, and gluten-free products can also add up to be more expensive than you anticipated. This is even more true if, say, you've adopted a meat-less or meat-free diet, and you have to shop weekly for these perishable items. You could, therefore, reduce your grocery bills quite a bit if you bought these items in season, or if you buy them in bulk. Also, be sure to take note of special discounts or two-for-one deals that end up saving you even more. 
Enjoy the benefits and health of outdoor gyms
It could be said that outdoor gyms are all the rage these days. So why not take advantage of these types of outdoor activities to avoid paying gym memberships fees whilst squeezing in an extra workout or two – for free?
In summary, leading a healthier lifestyle is probably going to be a challenge – at least in the beginning. However, the end results are sure to be well worth the effort. And pleasing on your pocket too! 
Image via Pexels