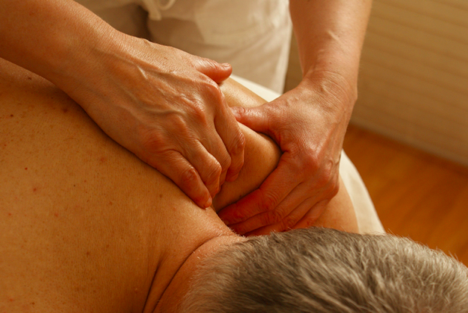 Getting a massage is a fantastic way to relieve stress, and it's something most of us could definitely benefit from during the pandemic. Along with relieving tension, massages can help with a number of injuries and health issues for seniors. In order to fully relax before your massage therapy, consider a supplement like CBD oil. To stay healthy for your massage, consider the following tips and resources.
Q1. Is it safe to get a massage right now?
A1. It's safe to get a massage, as long as you follow precautions such as mask-wearing and hand-washing.
Are Massages and Acupuncture Treatments Safe During COVID-19?
What It's Like Getting a Massage or Physical Therapy During Coronavirus Pandemic
Wearing a Mask is Not Only Important, It's Life-Saving
I'm Over 60 – Is Deep Tissue Massage Safe?
Q2. How can I get the most out of my massage?
A2. You can benefit from taking supplements such as CBD, getting plenty of sleep the night before, and drinking water before and after your massage.
Why You Should Drink Water Before and After Your Massage Sessions.
How to Actually Relax During a Massage
Q3. What types of injuries or issues can massage alleviate for seniors?
A3. Massage is great for neck, shoulder, and back injuries, and for relieving general stress and promoting wellness.
Bodywork and Emotions: Mind/Body Connection
10 DIY Injuries Homeowners Experience — And How Massage Therapy Can Help
How Massage Therapy Can Help Relieve Stress
The Therapeutic Benefits of Massage for Seniors
If you're feeling tense, anxious, or have chronically sore muscles, getting a massage might be the answer. Follow these tips for a healthy and safe experience when you go for your next massage.