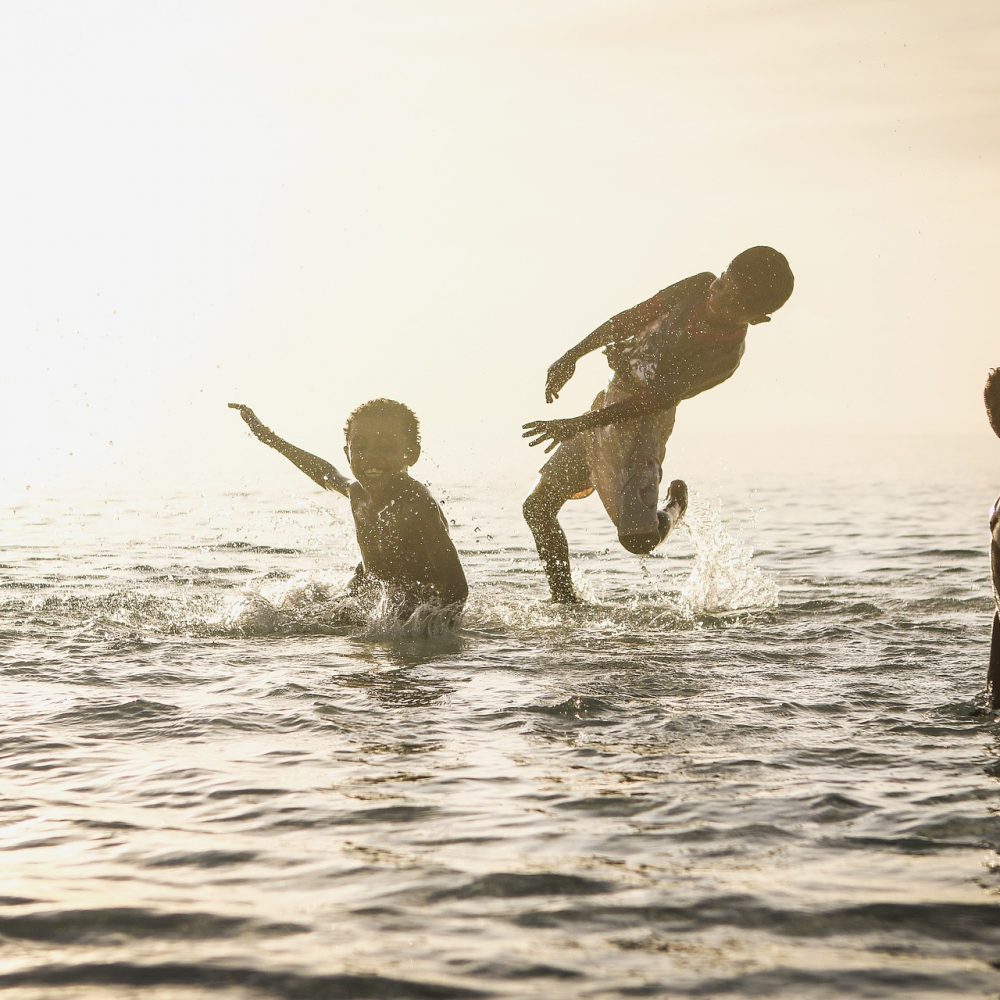 As a physical therapist, I constantly give advice on how to move.  If you've taken a GravityFit class from me, you definitely got some specific advice on how to move your body.  This advice has a lot of merit. When I see coaches/therapists tell their clients to move a specific way, sometimes these clients become fearful of doing other movements.  They fear the movement will injure them. While you certainly shouldn't do some movements, understand that overall, movement reduces pain.
Movement Reduces Pain
The research on this is sooo strong.  In general, increasing activity, along with breathing and cognitive exercises, has BETTER outcomes than even physical therapy for low back pain.  (Grant you, there is a wide range in the skill level of therapists that influence these outcomes and some of us incorporate these techniques into the sessions).  The problem develops when people become so afraid a movement (like walking, running, and reaching overhead) will hurt them, they stop moving all together.
When you have an injury, do not focus on becoming pain-free.  You should focus on increasing your activity without increasing pain.  Progress this way until your pain subsides.  The movement, often times, is critical to getting rid of the pain.  Another problem, many people tense up around a movement someone told them not to perform.  This fear and tensing inhibits postural muscles and can cause increased stiffness, especially in the rib cage.  This can lead to even worse pain (and cardiovascular health).
Changing Posture
I also see people develop a fear of movement around their poor posture.  Let's say they have upper cross syndrome (forward head, rounded shoulders).  These people often receive advice on how to address this posture (usually neck and chest stretches and upper back strengthening).  I have no problem with this advice.  Sometimes, though, a therapist discourages them from doing exercises (say push-ups) that strengthen the chest.  This is not necessary.  While addressing the form of the push-up can help, telling someone to quit an exercise likely will not improve their pain.
A Variety of Movement Patterns
As a pediatric physical therapist, the children I saw had neurological disorders.  A common misperception about these kids is that their poor movement patterns caused orthopedic problems and decreased their function.  In reality, the lack of movement variety caused their joint damage and decreased function.  A movement pattern (also called a synergy pattern) is a group of movements that work together to accomplish a task.  We should have a variety of movement patterns we can access to accomplish a task.  For the kids I worked with, this could look like walking a variety of different surfaces, picking up a variety of different objects with different shapes, or using a variety of breathing patterns.  Because they tend to do these activities with the exact same movement pattern every time, they develop joint issues and poor posture.  This applies to adults without neurological issues too: just not as extreme. Developing a variety of movement patterns can help us from repetitive movements and pain.
Put into Practice
Let's do an example. Let's say Joe, a runner, comes into the clinic with foot and low back pain.  We decide to develop a barefoot running protocol for Joe to help relieve his pain.  When starting a barefoot running program, starting out running barefoot for five miles would do some damage.  So should Joe stop running five miles and go down to 200 yards barefoot?  NO!  Joe should keep running as he has been,  but start adding in barefoot exercises.  After a couple weeks of that, Joe can run a few hundred yards barefoot before putting his shoes on and completing the five miles.  Joe can slowly increase the time he runs barefoot until he can run all five miles barefoot.  This advice will vary depending on the type of pain, the intensity of pain, time when pain appears, and how long the pain lasts.  For example, this plan is ideal for someone with mild to moderate pain at the end of the run.  If you have pain, work with a therapist to develop a plan appropriate for you.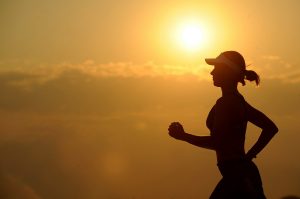 The Exceptions
Of course, this theoretical advice has its limitations.
I have worked with many people in the military. Usually, my advice for them is to stop their programs.  These soldiers are encouraged to ignore their pain, push through it, and keep going no matter how much they hurt.
Weekend warriors: people who spend all week sitting at a desk, then spend the weekend cycling for eight hours are at risk for injury.  It's not that you can't do this, just take precautions.  Start with 1-2 hours and build up slowly over time.  Also, switching to a standing desk or doing some workouts after work can help prevent injuries.
Jumping into a new exercise too quickly. Similar to the weekend warriors, if you live a sedentary lifestyle, starting an exercise program too quickly (I'm thinking Crossfit) can cause injury.  Build your exercises up slowly.  Developing good postural muscles can help too.That little bit a prep work you do during the first few weeks can save you from a lot of pain in the future.
You keep doing the movement, and the pain gets worse. Let's say you go for a run and notice pain.  The next day, you go for another run, and the pain gets worst. The next time you run, it hurts even more.  The fact that the pain increases every time you run, your body is telling you to slow down. Decreased the time running or taking a break may be needed.
Other exceptions: post-surgery, please follow protocols, and specific injuries or diagnoses may require certain limitations. Please follow the advice of your physical therapist and physician before jumping into anything too soon.
Hopefully, you will now have less fear of movement.  If you have pain, especially back pain, increasing your activity, even if it hurts a little, maybe the answer.  I do recommend working with a therapist to develop this plan, instead of going out on your own.  Especially for long-term, intense pain.  If over time, you notice you can do more and more without an increase in pain, you are on the right track.  So run, dance, walk, skip and jump.  Happy Moving!