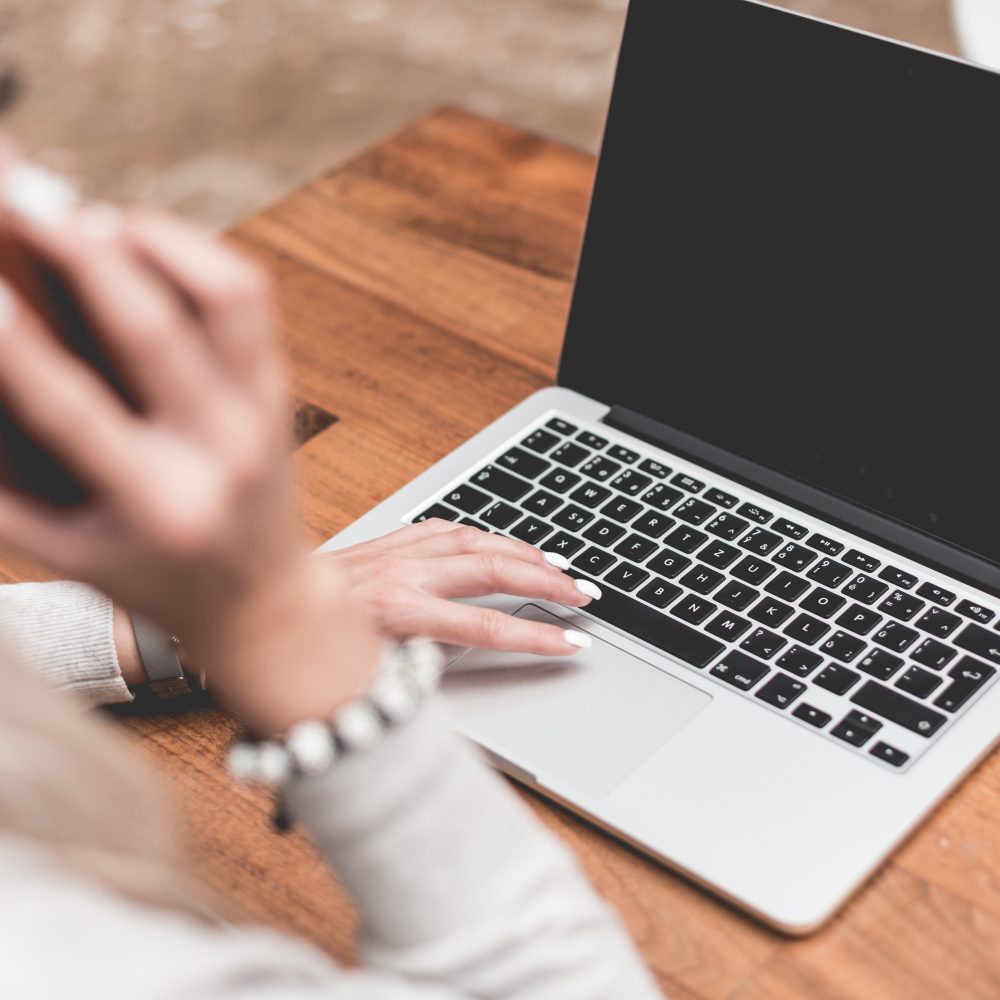 Screen Time: How Taking a Day away from Screens Changed My Life
About seven years ago I was hanging out at home on a Sunday.  I went to look for my phone and realized that I had left it in my purse from when I was at work: on Thursday.  When I retrieved it from my purse, I realized my friend had texted me to let me know they were having a swim party that Saturday.  I missed it because I hadn't checked my phone.  Since then, that little tiny device has taken up more and more of my time.  I pick it up to check a bank statement, or pay a bill, or do some paperwork.  I end up getting sucked into a world of cat photos, Facebook, youtube videos, and comment sections.
Screens Making Us Stressed
Has this happened to you?  I also notice afterwards I have a headache and have difficulty focusing.  I can no longer read well.  My ability to focus on the text is gone, and I end up on my phone instead.  It amazes me how quickly this transformation has occurred.  In high school, I limited myself to 3 hours/week of television.  Which means, most weeks, that was all the screen time I had.  Now, even if I remove every unnecessary screen time, I would have at least an hour a day: likely more.   I can't even watch a television show without getting bored and need to start scrolling through my device looking for games, houses on Zillow, Facebook.  My attention span has become a joke.  And the amount of anxiety I feel after being on a device is insane. 
Screenfree Day
So when a six week meditation course called Getting UnBusy started: I knew I has to take it.  On the week that our homework assignment was to go a day without any devices: I got angry.  We weren't supposed to do any work or any screen time.  This was a particularly bad week for this.  I ended up deciding not to do a continuing education class and do the screen less day instead. 
When screenfree day arrived, I was really anxious.  I spent the night before up late (for me) watching the news  So in the morning, I was tired.  It kind of amazed me how I had the capacity to spend 2-3 hours sitting with my cats on my lap doing absolutely nothing.  I took a nap, called my parents (this is cheating a little, but the human interaction justified it).  Finally around 3:00 I meditated.  I thought with all my free time I would be doing several meditations, yoga, etc.  But no, I spend most of the day lying around in a fog.  I was miserable for most of the day.  In part, from being tired, in part for detoxing off the screen.  By the time I got around to the meditation, I felt much better. 
After the Screenfree Day
The next day, I avoiding turning to my screen.  Part of me didn't want to turn it back on because I knew the stream of unconscious suffering it would bring.  I waited until around 10:00 to check my email and do some work.  Before that, I made new guidelines around screens:
Guidlines
I can only check my email 2x/day.  ( There are some exceptions to this where emergencies come up)
Only 30 minute sessions 2x/week for Facebook.  I actually kind of dread Facebook now.  I can feel my stress levels increase when I go on to see what is happening. 
Become more conscious about my news sources.  I watch less news and make more conscious effort to choose less emotionally based sources.  I read more articles now that go into depth.  These are articles I wanted to read before but didn't have the concentration to watch. I also meditate for five minutes before and after the news; now, I pay attention to my breathe and body: where it tenses, how it is reacting to the information I'm taking in.
I didn't feel the need to put limitations on television shows, but I do now intuitively stop each time I'm about to turn to a screen and think, "Do I really need to go to a screen right now?"  Sometimes, it is something I need to do but not immediately.  I will write down the activity and come up with a list of things  I need to do on the computer.  Then, I do them all at once. 
More screenfree days. I am shooting for one to two screenfree days/month from now on.  Hopefully, it will help me continue my good habits and newly found focus and restored mental health.  I worried about losing time on the first screenfree day because I couldn't do any work.  However, I actually gained a ton of time in reduced scrolling, surfing, and increased concentration.
The Benefits
In addition to the boundaries I made around screens, I suddenly had more time.  I worried I might be bored with this time.  As it turns out, I also had increased focus and alertness.  This meant I was able to develop a consistent meditation practice.  The practice grew quickly and went away from me going in and out of thinking to really deeply feeling my body, other beings, the universe.  I spend ten minutes at night tidying up: my house is cleaner! In addition, I can read again, which is awesome. I had gone from being a regular reader to not being able to get through a book in the last year due to myself created through screens ADHD.  I also, for the record, completed this blog in one sitting: instead of needing ten or several coffee breaks.
Lifelong Commitment
So at the end of it, I found this one day of my life to be life changing. All of the habits above are things I've tried to implement but never could. It really took forcing myself off a screen, just for a day to break them. The bad news is screens are addictive, unhealthy, and unavoidable. They are one dopamine hit after another. Even work tasks and necessary activities give you those hits and keep you wanting more. The good news is our bodies are more resilient than we think. We can recover from our addictions and function in a screen filled world pretty easily. I hope you open up your calendar and find a day this week to remove your screen. I promise you won't regret it!